Population update 2017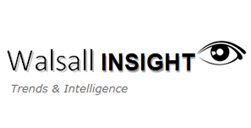 The Office for National Statistics have released their latest (2017) mid-year population estimates for boroughs across the UK!
Walsall's population is now estimated to be 281,293. This represents a 0.92% increase in the overall population since 2016: proportionately greater than both the England (0.63%) & UK (0.59%) estimates.
Please find more information on the population page.