Deprivation update 2019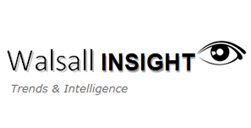 The Indices of Multiple Deprivation have been updated for 2019 – they rank each English local area (LSOA) according to how deprived it is over seven domains: income, employment, education, health, crime, barriers to housing & environment. From this we can see how deprived each LSOA is, relative to the rest of England.
In brief: Walsall is relatively more deprived than in 2015, now ranking as the 25th most deprived borough in England (out of 317), with 44 of 167 Walsall neighbourhoods appearing in the bottom 10% of the most deprived areas in England.
Please find the latest detailed analysis on our deprivation page
Source: Indices Multiple Deprivation 2019 – Ministry of Housing, Communities & Local Government